JOIN THE FREE BFM FACE BOOK™ GROUP

It's for

you

if...
you work, are in business, or are a professional and you want to live a
focused, peaceful & happy life.
Enjoy a healthy wellbeing & calm mind without overwhelm, constant stress and chaotic thinking.
 BODY  |  MIND  |  SPIRIT
Inside the group you'll get access to...
✔ Training
✔ Motivation
✔ Guided Meditations
to bring more focus, calm & happiness to your whole being -
BODY  |  MIND  |  SPIRIT
You'll also gain... 

Scientific understanding as to why things often are as they are in your mind, body & spirit.
There is a good balance between learning and doing so that you can actually transform every part of your being. 


You'll have a whole group of personal cheer-leaders! Sometimes we just need someone in our corner. 
We are not islands. We were designed to be in communities to encourage us on in our journey of life.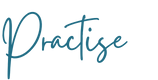 'Cause without this we don't get good at anything!
We practise guided meditations, we practise coming to a place of peace, we practise "being" and we practise stilling our minds as transformation is what we're ultimately after.
Join the BFM Hub and gain access to regular LIVE practises!
Put me on your list!

 
Interested in also signing up for Karin's Insights?
These are intermittent emails full of mindfulness, stress-reduction & keeping-calm tips and information. If so, fill in your details below. 
Check your inbox for your email - if it's not there check your spam. You can trust that your information is secure - we'll never share it with anyone else. Promise.
We hate spam too. Unsubscribe at any time.



There's a bunch of amazing humans looking forward to meeting you inside!

Why hub? Definition of hub = "the effective centre ...or greater part of something from which an object...revolves."
 Bliss-filled Mind Hub can become the effective, central point of your journey to a focused, peaceful & bliss-filled life!